Looking for a place to eat while in downtown Rio? Look no further, we have found the best option to take that client or simply have that nice lunch with your friends and family. Filet & Folhas Up is a fantastic cost to benefit restaurant (in fact I think the benefits outweigh the costs) located on 81 Candelaria Street downtown and is open from 11:30AM to 4:00PM.
One of the biggest differentials of this restaurant is not only the inside environment, but also the fact that clients are greeted at the door by one of the owners (who BTW also speaks English). The diversity on the menu can be seen as the restaurant works with a nutritionist to provide the most nutrious meals possible. The culinary team is led by Chef Erika Mello. The restaurant offers a wide range of choices and has also been highly rated by local food magazines and sites alike.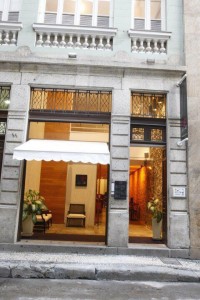 The waitstaff is extremely attentive without making the client feel rushed. We all know how fast we have to be in and out to make it back to the office. I started with a natural drink and followed by a wonderful salad that contained mango (very latin and insteresting). Followed by the wonderful fish, the meal could not have been any better.
In a modern and greenish design it made me feel like I was also experiencing the essence of what the place is all about. The reason this restaurant is rated so highly in my book is because I have never had such a great meal with this fantastic service downtown before, you can simply taste the freshness of the ingredients. The restaraunt accepts deliveries and also all major forms of payments.
Check it out on Facebook and see what you are missing. Next time you aree looking for that great meal you know where to go!